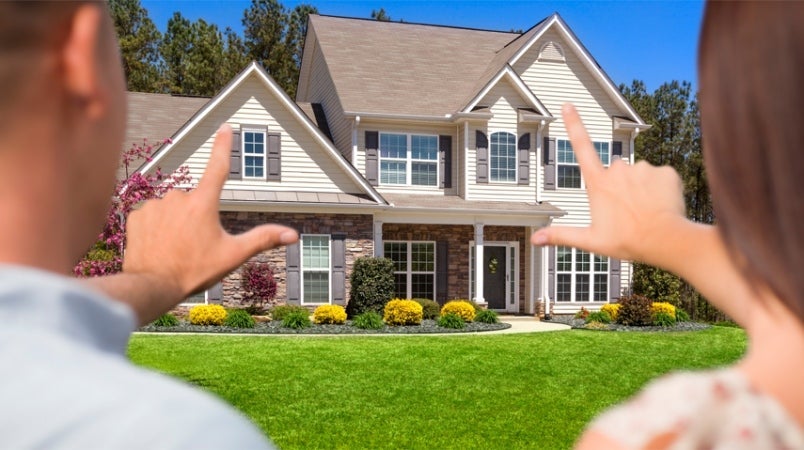 You can never be sure your offer on a home will be accepted, but follow these rules for your best chance.
Making the leap from checking out homes to actually making an offer can be nerve-wracking, but it doesn't have to be – if you have all the pieces in place. Here's what you need to do:
• First, of course, you should be working with a REALTOR® who understands the micro market where you want to buy and can advise on how much you should be paying.
• Presumably, you are already working with a mortgage broker – and when it comes to making an offer, your financing MUST be in order first. You need at least a five per cent deposit and pre-approval for a mortgage.
• For an extra advantage, your REALTOR® can include a deposit cheque with your offer to prove to the seller that you have the funds. This tactic works. Your deposit will usually be around 10 per cent.
• Bidding wars are not happening in every neighbourhood, or for every type of property, but they are still happening – often for entry-level condos. However, in some areas and at some price points, there is room to negotiate without being outbid. Your offer must be based on market research and a full understanding of the financial factors in play – NOT speculation, friendly advice or sheer desperation. The help of a good agent is invaluable here.
• What about the subjects? The basic fact is that offers fewer subjects will win. If you are buying a strata property, request all documents before offering, read them thoroughly and get answers to any questions you may have. Never include a "subject to documents" clause, unless you can't review them before offering.
• What about the inspection? While it's always wise to get one, in hot markets, some people have skipped the inspection or had it done before they make the offer. Depending on your micro market, a pre-offer inspection may still be the way to go. In other cases (especially in the detached housing market), a subject-to-inspection clause won't kill an offer.
• Can you sign off on the Property Disclosure Statement and give the sellers the dates they want for completion and possession? For some sellers, closing dates can be more important than the highest offer, especially if they already have their new home in place.
• Should you write a letter to the sellers? Absolutely! It can't hurt. Sure, some people won't consider anything but the bottom line, but I've seen more than one case where a heartfelt letter pushed the second-highest offer into the winning position because it tugged on the sellers' heartstrings. Give it a try.

 
After you've done all the above, just make your best offer that you're comfortable with, and hope for the best.
**Article credited by REW.CA