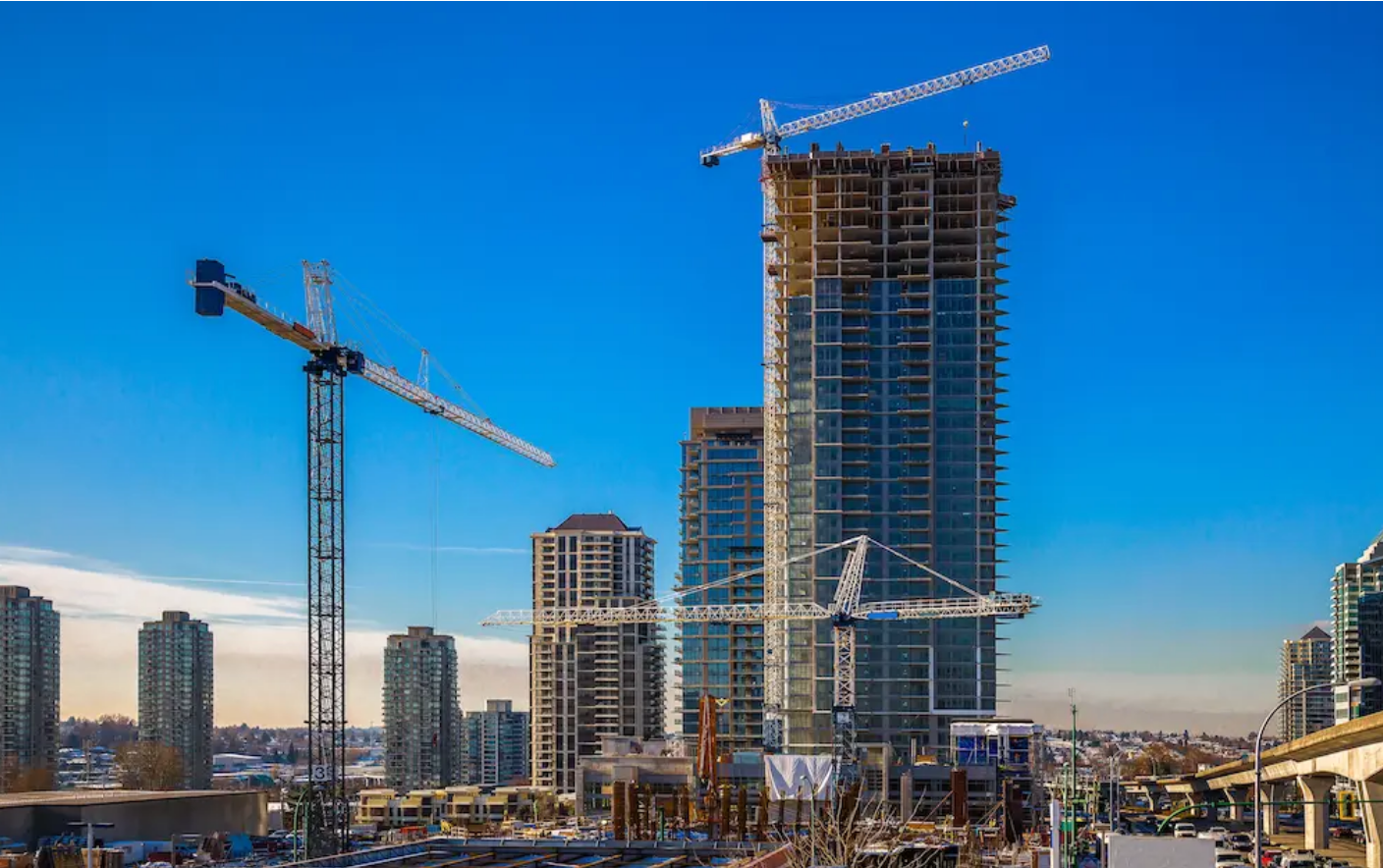 If you're interested in buying a
PRE-SALE
condo/townhouse property here is a quick how-to guide is for you! The only thing left to do will be to find the new development that's right for you.
If you're thinking about buying a PRE-SALE property, give me a call to chat about value, price, deposit, timing and the purchasing process. 
Definition of Presale
Presale properties are offered to the mass market by a Developer before the units are built. Buyers put a monetary deposit amount (5%-25%) depending on the Developer on a selected unit and own the rights to this future home. Buyers will pay the condos' full price, once the property is completed, therefore a mortgage is not needed until closer to the completion date. This gives buyers the opportunity to build equity in their initial investment, should the market rise while the presale is being built.
Developers
Your building's developer and reputation are very important in a presale. It will either give you a good or bad experience. Other important factors from the Developers will be the completion dates, offer amenities, quality finishing, or even cancel projects entirely in worst-case scenarios. It's critical that you research the developer extensively and only purchase a presale condo from a company you trust.
Realtor
As a Buyer, working with an agent is free. This is just one of the many reasons you should work with an agent when purchasing a presale property. Developers will pay the commission to the buyer's agent upon the sale completion, leaving buyers with the confidence of knowing that they have representation throughout every step of the presale process. An experienced agent will help you understand the process, ask the right questions, negotiate the price (depending on the market and developer) and walk you through the home orientation and point out the deficiencies for the Developer to fix before handing you the keys.
Deposits, Trusts, and Deposit Schedules
When purchasing a presale, the most important consideration is the deposit. Typically, there is a small initial deposit due at the time of writing an offer (ex $10,000), followed by a 5%, 5%, etc. Presale condo deposits are scheduled to be made over a specified period of time. Remember that every presale contract is different, so this is just an example of a deposit schedule. Deposits are held in a trust account, and developers won't gain access to the funds until construction is complete. At this point, you'll have a 15% down payment made on the purchase price of your condo. Once the deposits are paid, you just wait or you have the option to assign/resale your unit. Once the building is complete, you'll need to get a mortgage. 
June 1, 2023: You find the perfect presale condo and put down $10,000 upon writing your offer. 
June 8, 2023: After a 7-day rescission period, the remaining 5% of the purchase price is due. 
Dec 1, 2023: An additional 5% of the purchase price is due.
June 1, 2024: An additional 5% of the purchase price is due.
Rescission or Cooling-Off Periods
Once you select the unit and sign the contract, you will have 7 days to decide whether you want to move forward with the purchase or rescind/walk away. A rescission period is put in place to protect buyers and give them a period of time to cancel the contract should they have a change of heart. After the 7-day rescission period, the contract is firm.
Mortgages
You won't need to get or start paying a mortgage until your property is fully built. This is when the building is officially registered with your city and when you get the title to your condo. You will just need to have the money to pay the deposit when it is due. However, it is recommended to still speak with a mortgage broker during your 7-day rescission period to get an idea of what your approval, monthly payments, etc will look like once the building is completed to be prepared.
You will secure your interest rates once you get a mortgage (when the building is complete). That could be a benefit or risk, depending on the current rates and future rates. There are some cases where you may speak to your bank or mortgage broker and request a commitment letter to lock in today's interest rates if the presale condo will be completed in less than two years.  
 

You'll get a brand new, never-before-lived-in unit that is in top-notch condition and will be under a New Home Warranty (2-5-10 years).

 

New home developments usually have great amenities and be in established or up-and-coming neighbourhoods.

If the home is under $750,000, you'll be exempt from Property Transfer Tax.

    

 

You only pay the deposit now (usually 10-20% over 2 years) then you can 'sell/assign' it and make money. Or you can take time to save money and get qualified for a mortgage once it is completed.

 

You can rent it out and make rental income.

You can potentially make a good profit if the market value has increased from the time you purchased, allowing you to assign it during a good market and make money.
New homes are desirable, which means they tends to cost more than resale homes per square foot.

You have to pay 5% GST (on all new construction home.

 

There may be delays on construction time (3-6 months), so you have to be flexible.

A lot can change during that time and you need to be sure you can get a mortgage or assign the property (pay developers a fee).

You will need to use your imagination to picture the unit, you will only see the show suite might not be the same floorplan.

 

You don't know what the market is going to look like when your condo is completed.

Interest rates may be high or low when your condo is completed.